Missionaries of Faith Baptist Church
Faith Baptist Church believes that part of the responsibility of the Great Commission is to take the gospel throughout all the regions of world. We do this through evangelism in our own community and by supporting both domestic and foreign missionaries. Please take a look at our supported missionaries and their information.
---
Foreign Missionaries:
---
U.S. Church Planters: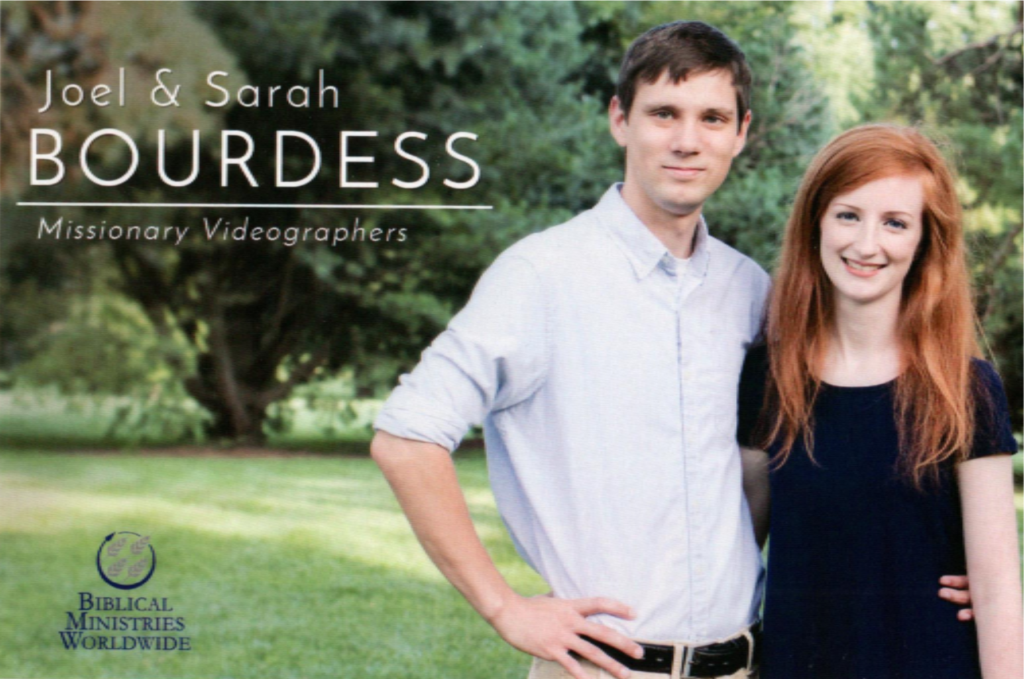 Joel and Sarah Bourdess
Missionary videographers with Biblical Ministries Worldwide.   They are long time members of their sending church, Olivet Baptist Church of Westwood, KS. 
---
Foreign Church Planters: